Boatloads of fun await recreational captains and sailors on the glistening Destin-Fort Walton Beach waters.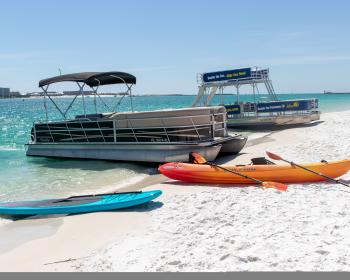 It's no secret that the area is one of the top places for cruising in a jet ski, sailboat, or pontoon – your own or one from a local charter company. But before you depart from a boat ramp or marina, be sure you know the ropes on boating safety. One of the top things to keep in mind: stay within channel markers when boating through marked channel areas for everyone's safety. Also, keep an eye out for sandbars and shallow water. 
Staying safe on the water is the number one priority in Destin-Fort Walton Beach. Check out these boating safety tips to ensure smooth sailing:
Think Twice
Have fun on your boating excursion, but keep in mind who you designate as a boat captain. Most boating deaths across the country in 2021 (75%) occurred in cases where the boat operator had not received proper boat safety instruction, according to the United States Coast Guard's 2021 Recreational Boating Statistics.
Another thing to remember – the sun and hours out on the water can intensify alcohol's effects. Alcohol is the leading contributing factor to fatalities on the water. As for the "captain," you must have a designated driver. "Boating While Intoxicated" or "BWI" penalties and fines are as serious as a DWI. 
Don't be Nautically Naughty
Similar to a school zone in your town, some waterways in Destin-Fort Walton Beach have areas where you are required to slow down. 
Be observant of "No Wake" and "Minimum Wake" signs. A wake is the wave created behind the boat as it's moving, and those waves can create hazards for other people enjoying water activities and the local wildlife. Vessels in a "No Wake" Zone are required to operate at idle speed. Minimum wake means the boat is settle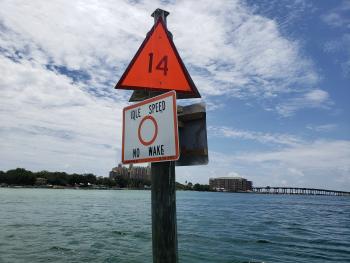 d in the water without the front rising above the water line. You need to follow these rules until you pass a "Resume Normal Speed" sign leaving the zone. These zones can be large, in the case of the area surrounding the Destin Bridge and all of Destin Harbor, or small in areas like bayous, marinas, or near boat ramps. Not following the posted speed restrictions can result in a hefty fine. Remember YOU are liable for any damages caused by your wake.
Also, exercise common courtesy. Vessels that have a harder time maneuvering, such as sailboats, charter boats, and barges, have the right-of-way. And turn your music down so you can hear what's going on around you.
Weather Watch
Always have a cell phone on board. Thunderstorms can pop up, so watch the weather to determine if you should head for land. If caught in a storm, make sure your navigational lights are on.
Set Sail 
Now that you know the basics, here are some of the top local boating hotspots: 
Norriego Point
Norriego Point is a popular peninsula hangout you can reach from Destin Harbor. Once there, you can watch the parade of other boats in the harbor, enjoy the protected tide pools, and go snorkeling, but DON'T walk on the sand dunes. 
Choctawhatchee Bay
Calmer and beginner-friendly, the bay is where fresh water from the Choctawhatchee River and saltwater from the Gulf of Mexico mix. Because of its size – 27 miles long and up to six miles wide – with offshoot bayous, there are plenty of scenic views and some of the best Fort Walton Beach fishing spots. 
Spectre Island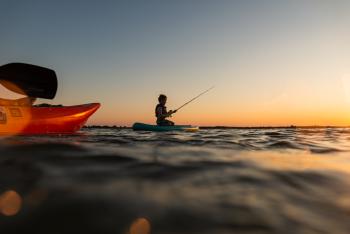 Away from the crowds and a pristine place to watch wildlife, Spectre Island in the Santa Rosa Sound is a place to drop anchor, swim, and explore. Be on the lookout for shallow water in some spots as you approach. Check out our Little Adventures guide for boat rentals to Spectre Island if you're planning a family adventure.