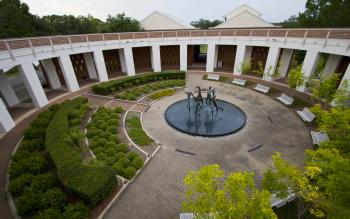 When visiting Destin-Fort Walton Beach, there's no shortage of arts in the area. The Mattie Kelly Arts Center in Niceville hosts Broadway's best touring shows, visiting artists, dance and opera companies. The center is also home to the Northwest Florida Symphony Orchestra, which provides the region's finest classical music concerts. In addition to hosting Broadway shows, the Arts Center is also home to the Northwest Florida State College Department of Humanities, Fine and Performing Arts, and hosts a myriad of student-run shows. The Arts Center boasts a variety of theaters, galleries, and even an outdoor amphitheater that makes it an ideal venue for any style of performance.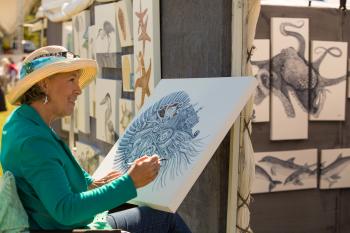 Just to the south in Destin, the Mattie Kelly Arts Foundation provides plenty of outdoor fun while experiencing this world class destination. The Arts Village is located in the heart of Destin and sits on 52 acres. The Festival of Arts showcases the original artwork and exhibits of nearly 200 artists as well as entertainment and activities. Enjoy a night under the stars at the most beautiful outdoor venue at the 27th Annual Festival of the Arts October 29th & 30th. The art festival will showcase over 65 premier artists plus collaborative artists from the United States and Europe. Additional amenities include live music, a food bistro, wine and beer garden, and an adult/student collaborative art exhibit.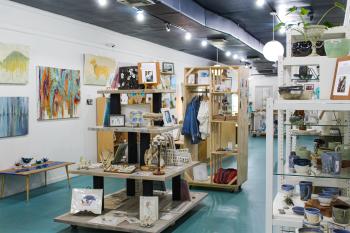 After experiencing such awesome venues, don't forget to stop in at some local hotspots for art treasures. Lily Pads Interior Market  in Niceville and Artesano in Fort Walton Beach are two places where you won't leave empty-handed on your vacation. Lily Pads of Bluewater Bay is an interior marketplace featuring several vendors under one roof. Vintage and antiques, original art, jewelry, new home furnishings, painted furniture and kitchenware await to be found. Artesano is a homegrown boutique that opened in 2012 as a place to inspire local artists and showcase their talents. Located in the heart of downtown Fort Walton Beach, a wide variety of handmade jewelry, pottery from the iconic Holley Hill Pottery Studio, wood turned bowls, and original wall art can be found.  
From live arts to arts in your hands, Destin-Fort Walton Beach will leave memories and keepsakes.