Enjoy date night, even while on a family vacation. Our stretch of beach in Northwest Florida makes the perfect backdrop for a romantic date. Leave the kids behind with the rest of the family and enjoy an adventure fit for two. Here are some of our favorite date night ideas if you're looking for things to do in Destin and beyond as a couple. 
Savor the Sunset From a Romantic Restaurant
Fine cuisine, handcrafted cocktails, and a sunset over the Gulf. Nothing sets the tone for a romantic evening more. 
Treat yourselves to dinner on the Gulf at the BeachWalk Café in Henderson Park Inn. The award-winning restaurant offers one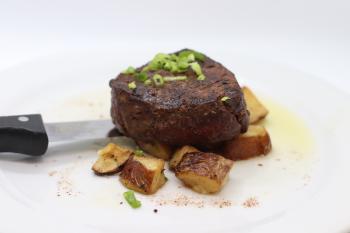 -of-a-kind fish, steak, and chicken dishes. To elevate date night, reserve the VIP Toes in the Sand experience, offering a private table on the sand. 
Enjoy Destin Harbor views from the candlelit dining room at Marina Café. See why this restaurant has won so many awards. Dine on its fresh daily seafood, prime steaks, sushi, and pastas. Choose a red or white blend from its extensive wine list. 
Those are two of the many waterfront restaurants across Destin-Fort Walton Beach.
Cruise the Waterways in the Evening
Take your date night to a new level by heading out on the water. Spot dolphins dipping in and out of the glowing waters while you take in the golden setting sun together.
A sunset cruise is the perfect outdoor excursion for date night. There are many local outfitters to choose from. Pick between a private or public tour on a catamaran, yacht, or sailboat – and soak in the beauty of the Gulf.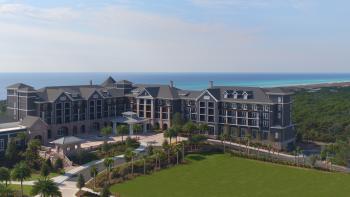 Catch Live Music & Shows 
Enjoy toe-tapping fun at Destin-Fort Walton Beach's favorite nightlife spots. 
Join The Rooftop at The Henderson Beach Resort & Spa in Destin for live music on Friday. Pair the music with wine, beer, or a signature cocktail from the bar. You can also enjoy shareable seafood plates. All the while enjoying the magnificent views of Henderson Beach State Park and the Gulf.
Delicious cocktails and beach party vibes await at The Gulf Okaloosa Island. Choose indoor or outdoor seating, some of which is on the sand, and enjoy beautiful views of the bay. The Gulf is also a popular destination for locally-sourced seafood. After dinner and drinks, grab your favorite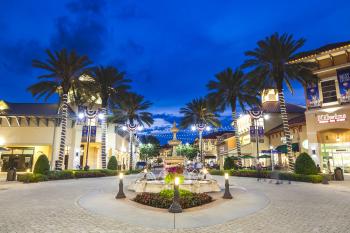 dancing partner and sway to the rhythm of the live music.
For other fun date night ideas after dark, catch a live comedy or magic show at the HarborWalk Theater. Or settle into your reclined seats for an IMAX movie night at AMC Destin Commons.
Go Brewery Hopping
Cheers to the perfect date night at a brewery or bar before dinner. Better yet, make a night of it and go bar hopping (use the brewery trail as your guide).
Enjoy award-winning brews at Destin Brewery. Choose from four to 16-ounce lagers, sours, ales, IPAs, porters, and stouts. There's also seltzer. Pair any beer with delicious bar bites, including wagyu beef hot dogs.
Fort Walton Beach Brewing Company is a nano-brewery with a beer garden and tap room. Find house-brewed IPAs, lagers, sours, browns, stouts, ciders, and more. 
Niceville is home to Bayou Brewing Company, a veteran-owned-and-operated spot with live music. Props Craft Brewery is also a veteran company with three locations. There's Prop's Ale House in Niceville and its two locations in Fort Walton Beach – Props Brewery and Taproom, and Props Brewery and Grill.
Let loose and enjoy each other's company on a date night in Destin-Fort Walton Beach.
Date Night Ideas | Things to Do in Destin FL, Fort Walton Beach
From waterfront dining to sunset cruising, there are plenty of romantic date night things to do in Destin and beyond for couples on a family vacation.