Mattie Kelly Festival of the Arts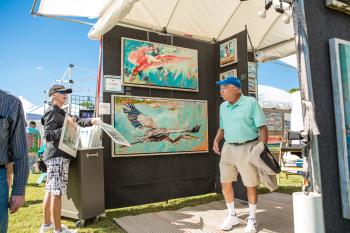 Bring a splash of color into your life with the Mattie Kelly Festival of the Arts. Drawing inspiration from the sugar-white sand and emerald-green waters of Destin-Fort Walton Beach, this is the premier arts festival in Northwest Florida. Lose yourself while exploring more than 100 exhibits from artists representing countries from around the world. With more than 22 different art mediums represented, from acrylic and clay to photography and digital art, you might find the perfect addition to your own collection or the inspiration to explore your creative side. 
One of the area's most anticipated yearly events, the Mattie Kelly Festival of the Arts features more than just beautiful and unique masterpieces. Enjoy the multiple live music performances, sample the local flavor with delicious food, and nurture the creativity of tomorrow's artists with fun arts and crafts children of all ages will love. This two-day event is a must for artists and art lovers of any age, and it's all surrounded by a destination that's a work of art all its own.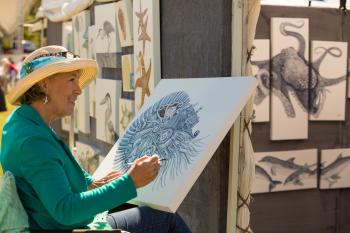 You'll want to explore more than just the Festival of the Arts. Destin-Fort Walton Beach is an award-winning beach destination that's perfect for families, couples and anyone looking for miles of relaxing shoreline, exciting activities on the water, fresh Gulf-to-Table seafood, outdoor adventures and much more.
Dedicated to the memory and vision of the late Mattie May Kelly, a predominate advocate for arts and culture in the area throughout her life, the Mattie Kelly Festival of the Arts continues her mission of bringing the cultural arts to all those in Destin, Fort Walton Beach, Okaloosa Island. To learn more about Mattie May Kelly and the Festival of the Arts annual event, click here.